Twitter Doodle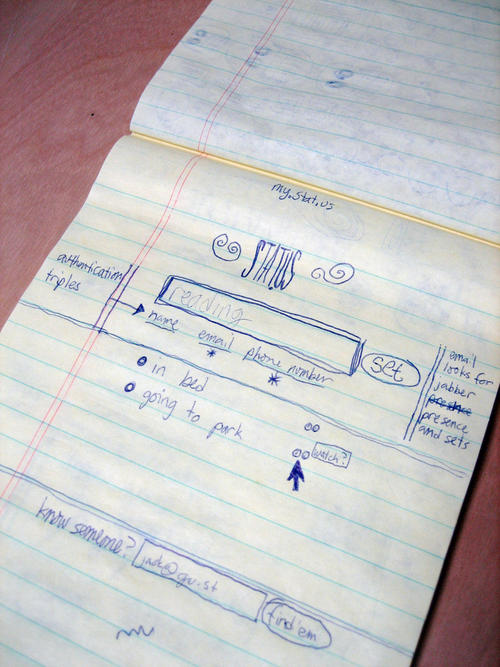 How many of us  have  conceptualize our designs  this way? How many chicken scratches and doodles actually grow up to become a real product? Here are the paper sketches that were the beginnings of Twitter from Jack Dorsey's Flickr.
$99 Tough Love Resume and Portfolio Review
Tough love. Great Advice. Receive an one hour portfolio review and career coaching session online, or in person if you're in Seattle.